Unbreakable Vacuum Cleaner:
This simple set-up allows the use of a Vaccon unit (item 1), an old 45 gallon drum( item 3) and a section of 2" hose (item 2) and some fittings to create a virtually unbreakable vacuum cleaner.
It can pick up almost anything that will fit through the hose.
Oils, water, dust, wood chips, small rubble. Also useful for draining sumps, compressors, vacuum pumps, cars, heavy machinery, drains.
All you need is a compressed air supply, the barrel can be dumped or stored for later.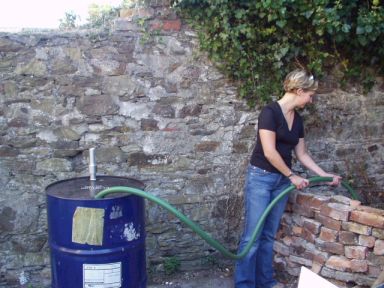 Cleaning dust rubble using a Vaccon unit.
This simple set-up is using a Vaccon unit some hose an air supply.
Rubbish and light Rubble is being blown directly through the unit into a bin outside the building. There are no filters, no bags to be emptied, all you need is some hose, vaccon unit and compressed air..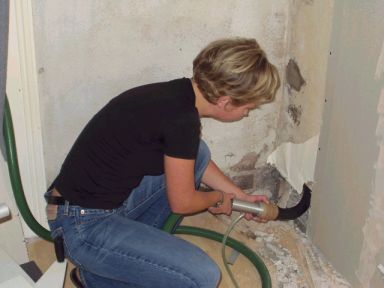 We are always adding to our product range.
If we haven`t listed something which you are
looking for, then please contact us -
We will be only too glad to help.

These need
Acrobat Reader.
Download it from
here
CONTACT DETAILS
16 Bishop Street,
Cobh,
Ireland
Tel : +353 86 6005755,
Fax : +353 21 4811048,
E-mail : info@vacuumspares.com