Static Control Components: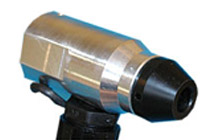 Essential for Industrial Applications
Beyond being a general nuisance, static electricity creates serious problems in industrial manufacturing environments. Static in industrial settings can develop on a number of natural and synthetic materials. Not only can electronic systems be damaged by static electricity, shocks can actually result in explosions or fires. That is why static elimination is essential in industrial applications.
We are always adding to our product range.
If we haven`t listed something which you are
looking for, then please contact us -
We will be only too glad to help.

These need
Acrobat Reader.
Download it from
here
CONTACT DETAILS
16 Bishop Street,
Cobh,
Ireland
Tel : +353 86 6005755,
Fax : +353 21 4811048,
E-mail : info@vacuumspares.com